ERGOBACK is the leading designer and manufacturer of ergonomic products that improve the health and comfort of work life.
ErgoBack is a company committed to providing ergonomically correct goods and services through online sales outlets such as Amazon, E-bay, and our own website, ErgoBack.com. We believe promoting ergonomic health in people's everyday lives is an important part of keeping individuals happy and healthy. We aim to educate people on the importance of good ergonomic design as they go about their daily lives and how much better they can feel physically by using our products and services. The fact that most people go through their daily routine without concern for their ergonomic well being is a trend that we intend to reverse. We help to improve posture, ergonomic health and general happiness as people go about their daily activities. Long term effects may even go as far as reducing health care costs, more productivity at the office, and people being healthier and happier as they begin to age and ergonomic incorrectness has adversely affected them. We are a leading provider of the best products, services, tools, information and more to generate perfect ergonomic health for our community and beyond.
Today millions of people work in an environment for which the human body was not designed. This is the office. Our bodies are not well suited to the prolonged sitting and typing that many of us do all day. This has lead to an increase in back problems and repetitive stress injuries. One solution is to become more active; to get up and stretch or walk during the day, and to go for walks or to the gym outside of the work day. Another is to arrange your work space so that it places less strain on your body. A key component of a properly designed office space is an ergonomic chair and/or working space.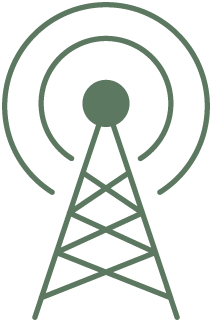 Newsroom
Press Releases and Recent News

Sustainability
Design for Humans, and the Environment.