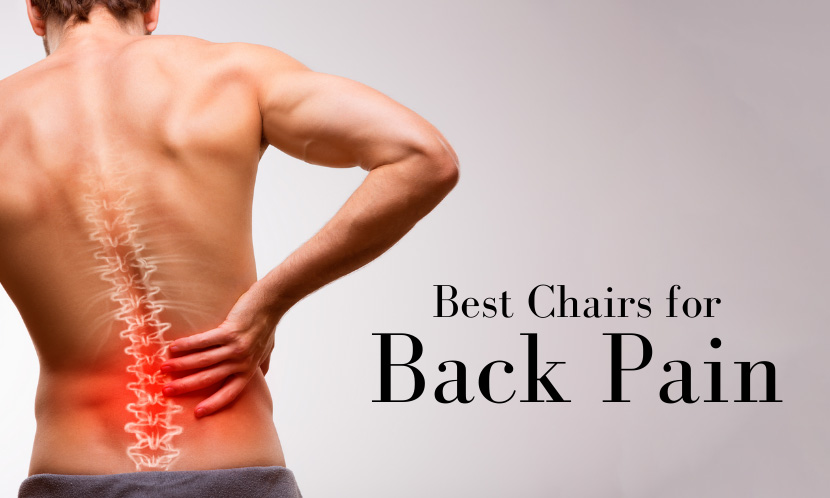 Whether you spend your days working in an office or from home, you know that sitting for an extended period of time can quickly lead to back pain. This pain is often an effect of poor posture, enabled by an unsupportive office chair. Maintaining proper posture while seated will help you stay productive and feel more comfortable throughout the day. Below are a few of the best chairs for back pain—including the upper, middle, and lower back—to help reduce discomfort and keep you comfortable all day long.
Upper Back Pain
Sitting at a desk and craning your neck over a keyboard and computer screen all day can quickly lead to discomfort and pain throughout your upper back. If your computer screen is located below your natural eye level or if you are working with a laptop, you will likely feel a strain across your neck and shoulders over time. While elevating your computer screen to your natural eye level may help reduce some of the strain on your neck, replacing your office chair with a more ergonomic model will relieve the pain even further.
Office chairs that feature neck support and a headrest are best for individuals who regularly experience upper back pain. Giving your head a comfortable place to rest will reduce much of the strain and pressure placed on your spinal cord's upper columns, which is the most common cause of upper back pain in an office setting. Our Bonded Leather Seat and Back Managers Chair with Headrest, for example, will cushion your neck and head as you work, effectively reducing neck strain and shoulder pain.
Middle Back Pain
Mid-back pain often comes as a result of stress or pressure on the spinal column. Many times, this is an effect of improper posture, either from slouching or hunching over a desk. Choosing an office chair with adjustable back support, therefore, is the best way to mitigate middle back pain. Chairs such as the Ergonomic Task Chair with ProGrid Back and Adjustable Arms feature adjustable back support which can be tailored to each user's specific height and support needs. Adjusting the back and arm supports to your individual height enables you to maintain proper posture throughout the entire workday.
Lower Back Pain
Lower back pain is one of the most common ailments for working individuals, particularly those who spend the majority of their time seated. This back pain is most commonly caused by insufficient lumbar support. Unlike some office chairs, ergonomic executive office chairs feature padded seats with adjustable tilt tension. Adjusting the tilt tension reduces some of the pressure placed on your hips when sitting and eases the stress on your lumbar spine. The chair's height is also adjustable to help you maintain proper posture—in which your feet are planted flat on the ground and your spine is pressed fully along the back of the chair.
If you regularly experience discomfort throughout your back, shoulders, and spine and are interested in learning more about the best chairs for back pain, contact our team at Ergoback. We offer a wide selection of ergonomic chairs in various styles, perfectly suited to help reduce back pain.